PRACTICING EXCLUSIVELY IN REAL ESTATE
Randy M. Eisen NJ Real Estate Attorney, practices exclusively in the area of residential real estate, thereby allowing for total dedication during your transaction. You can reach Randy at any time during or after office hours, and on nights and weekends as well, via email or mobile text & phone. He is available for services throughout New Jersey and will come to your home for real estate document signings and closings. He is also happy to travel to real estate offices or other locations for closings. Randy works seemlessly with you realtor, mortgage representative and other professionals to ensure a smooth transaction.
About RANDY M. Eisen, Esq.
Randy M. Eisen NJ Real Estate Attorney, received his law degree from Georgetown University Law School in Washington, D.C. and his undergraduate degree from Brandeis University in Waltham, Massachusetts. He is a graduate of Old Bridge High School (known at the time as Cedar Ridge High School). Admitted to the bar in 1995, he has been practicing real estate law for twenty-four years. He is a member of the New Jersey State Bar Association.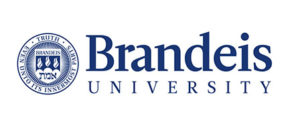 PURCHASE
Buying a home or purchasing investment property is an important event that can at times be challenging and even overwhelming. I make the experience as easy as possible, as well as to protect your interests throughout.
SELL
Selling a home or investment property is a significant transfer of a major asset and needs to be handled with the upmost care. It is my role to make the experience seamless, as well as to make sure protect against any potential liabilities.
REFINANCE
Refinancing a property is something that you would like to do with the minimum of effort so that you can focus on your daily job and commitments. l work with the title company and lender to get you to the closing as quickly and easily as possible.